Window Installation Middleburg FL
Our Comprehensive Window Installation Solutions for Middleburg, FL
At Middleburg Window Replacement, our window solutions are as diverse as the buildings and people of Middleburg itself. Whether you are a homeowner seeking to accentuate your home's character or a business owner looking to bolster your establishment's curb appeal, our team is ready to serve.
 We understand that every homeowner has unique needs and preferences. That's why we offer a diverse range of window types, each with its own distinctive benefits. Whether you're looking for the elegance of custom-designed windows, the durability and simplicity of vinyl windows, the natural beauty and insulation of wood windows, or the resilience and sleek design of aluminum windows, we have an option to meet your specific requirements.
Professional Installation
Our team of experienced and certified professionals is dedicated to delivering a seamless installation process. Each team member is meticulously trained to ensure that every window is installed with precision and perfection, contributing to maximum energy efficiency, optimal functionality, and longevity. We prioritize our clients' satisfaction and convenience, ensuring minimal disruption to your home life during the installation process.
Energy Efficient Solutions
As part of our commitment to supporting a greener environment and helping our clients reduce their energy costs, we offer a range of energy-efficient windows. These windows are designed with technologies such as Low-E glass and argon gas filling that reduce heat transfer and enhance insulation, ultimately reducing the need for excess heating and cooling.
Window Repair and Maintenance
 In addition to our window installation services, we also offer window repair and maintenance services. If your windows are damaged or not functioning optimally, our experts can evaluate the issue, offer a solution, and carry out the necessary repairs. We also provide regular maintenance to help extend the lifespan of your windows, ensuring they remain in optimal condition for as long as possible.
Consultation and Free Estimates
We believe in transparency and making sure our clients have all the information they need before making a decision. We offer free, no-obligation consultations and estimates to discuss your needs, preferences, and budget. Our experts will guide you through the different options available and provide a detailed estimate for your chosen solution.
Post-Installation Support
 At Middleburg Window Replacement, we believe our job isn't done once the windows are installed. We offer comprehensive post-installation support to ensure you are fully satisfied with our service. We're always available to answer any questions and address any issues that may arise after the installation.
When it comes to window installation in Middleburg, our team employs a meticulous approach that combines precision, efficiency, and aesthetics.
We understand that replacement windows need to honor the essence of your building while infusing a breath of fresh air. That's why we ensure our window replacement service in Florida is rooted in respect for your needs and taste.
Our services have been lauded by homeowners and businesses in the Middleburg area. We look forward to continuing to serve this community with our comprehensive window solutions.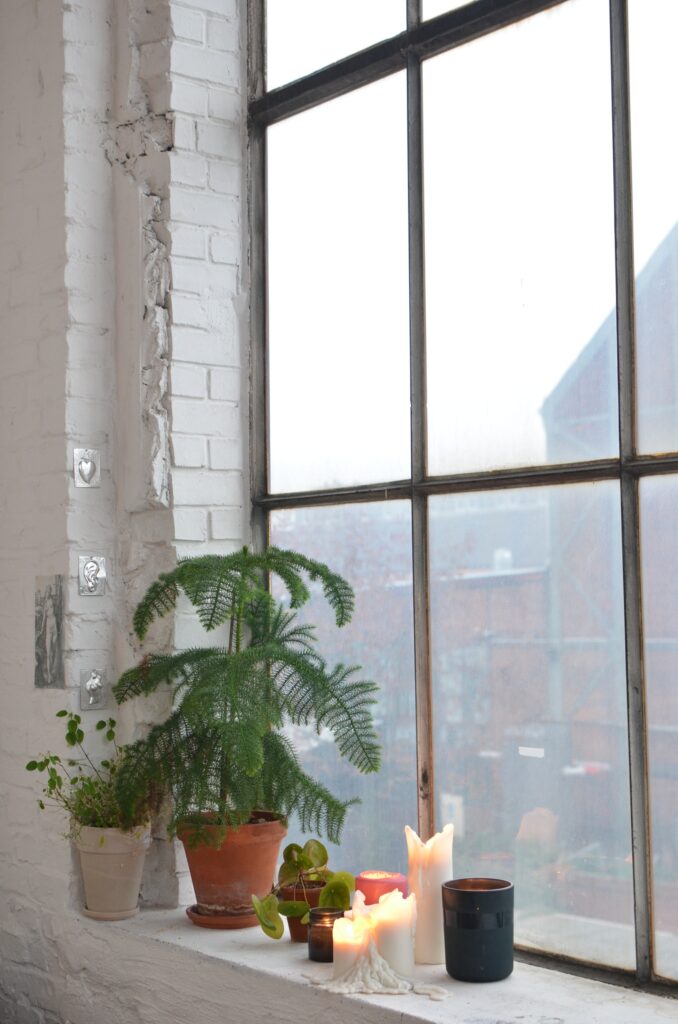 Other Essential Window Services We Offer in Middleburg, FL
At Middleburg Window Replacement, we pride ourselves on delivering top-notch window installation services to both residential and commercial clients in Middleburg, FL. While we are renowned for our window installation expertise, our services extend beyond just installing windows. We are thrilled to introduce many additional, essential services tailored to meet the unique needs of our beloved city.
Explore Our High-Quality Window Material Choices for Your Middleburg Home
Each material we offer is of the highest quality, ensuring your satisfaction and peace of mind. Our dedicated team is here to assist you in choosing the perfect material that aligns with your needs and preferences, ensuring a smooth and successful window installation experience.
Our Tailored Window Installation Methods in Middleburg, FL
Our skilled team in Middleburg performs Each installation method with utmost accuracy and attention to detail. We're here to guide you in selecting the right installation method that aligns with your home's needs, preferences, and structural integrity, promising a hassle-free and satisfying experience.
About Middleburg Window Replacement
Welcome to Middleburg, FL, a community cherished for its warmth, charm, and sunny skies. Middleburg Window Replacement is here to preserve those attributes with our top-notch window installation services. For the folks who call this beautiful town home, we believe our service is not just about installing a window but about installing a lens that frames the life around them.
At the heart of Middleburg Window Replacement is our Middleburg, FL roots. This is where our story took off, the place that inspired us to become experts in window installation and replacement. Over the years, we've refined our skills and built a reputation that mirrors the spirit of our hometown – resilient, charming, and welcoming. Our proficiency is borne out of dedication and the earnest desire to add value to every space we work on.
Our team's expertise encompasses both the technical and the artistic aspects of window installation. This combination allows us to create outcomes that not only serve a practical purpose but also enhance the visual appeal of your home or business. Every window we install is a testament to our craftsmanship and the unique character of the space it graces. We're not just installing windows; we're shaping views and framing experiences.
We Serve Middleburg, FL, and Its Neighboring Areas in Florida
Our footprint extends across Middleburg and its surrounding neighborhoods. We've brought our expertise to the beautiful homes of Orange Park, Green Cove Springs, Jacksonville Beach, and Keystone Heights, among others. We take immense pride in our work in these areas:
Keystone Heights
Jacksonville Beach
Orange Park
Green Cove Springs
Jacksonville, FL
Fleming Island
Ponte Vedra Beach
Saint Augustine
Ormond Beach
Our team's commitment to delivering exceptional service and unparalleled expertise in window installation is what sets us apart. With Middleburg Window Replacement, you don't just get a service provider. You get a team dedicated to enhancing the aesthetics and energy efficiency of your home or business, ensuring your satisfaction from the first meeting to the final installation. Our credibility is anchored on consistency, quality, and trustworthiness.
The Benefits of Installing New Windows
The process of replacing windows offers significant benefits, both from a visual and functional perspective. Energy-efficient windows offer an immediate benefit by reducing heating and cooling costs due to superior insulation. On an aesthetic level, a window replacement project can dramatically uplift your building's facade, creating a more appealing and inviting appearance. It also tends to increase your property's market value, which can be a significant benefit if you're considering selling in the future. Enhanced security features that come with modern windows offer increased peace of mind, while the noise reduction quality of these windows contributes to a calmer, more serene indoor environment. Lastly, newly installed windows often feature design improvements that simplify cleaning and maintenance, further increasing their attractiveness.
Frequently Asked Questions About Window Installation
The process of window installation might raise some questions, and we're here to provide clarity. Here's a compilation of common queries our team encounters from residents and business owners of Middleburg and beyond.
Our dedicated team has had the pleasure of serving both residential and commercial clients in the Middleburg area. Their experiences attest to our commitment to superior quality and service. We always take a moment to appreciate their feedback because it fuels our passion and determination. We invite you to read through the following reviews from our cherished clients. These reflections offer a glimpse into what it's like to collaborate with us.
"I couldn't be happier with the service provided by Middleburg Window Replacement. The team was professional, punctual, and respectful of my home. They replaced all the windows in my house on Keystone Heights and did a fantastic job. I've noticed my home's energy efficiency has significantly improved. Thank you!"
"As a resident of Orange Park, I wanted a local company for my window replacement project. I talked to a few window replacement companies, but Middleburg Window Replacement stood out. Their process was transparent, and the installation crew was very professional. When they replaced my kitchen window, I was particularly impressed with how they seamlessly integrated it with the existing design, adding a beautiful touch to my cooking space."
"Our decision to hire Middleburg Window Replacement has turned out to be an excellent investment. Not only do we now enjoy a visually pleasing and more energy-efficient workspace, but the whole process also demonstrated to us the true value of working with professionals who are dedicated to delivering quality and customer satisfaction. One of the aspects we were most impressed with was their ability to comprehend and cater to our specific needs."
"Our restaurant in Saint Augustine needed new windows, and Middleburg Window Replacement was recommended by a fellow business owner. They were true professionals, providing excellent service and high-quality products. The new windows have enhanced the dining atmosphere for our customers. Highly recommended!"
Embarking on a window installation or replacement project is an exciting journey. It's about enhancing your home or business's aesthetic appeal and energy efficiency. But beyond that, it's about enriching the way you interact with your surroundings. At Middleburg Window Replacement, we appreciate the significance of this undertaking and are here to ensure it's a rewarding experience for you. Our team is ready to answer any questions and provide you with a free estimate for your project. From choosing the right windows to installing them with precision, we're with you every step of the way.
Transforming your spaces begins with a conversation. Talk to us about your aspirations for your home or business. Contact us today for a Free, No-Obligation Quote.